5+ Extremely useful timesheet app: Managing time according to the needs and priority is one of the key elements to strive towards achievements. The productivity could be excel to the highest possible level if time management has done efficiently along with proper execution of the plan and schedule. Regardless of the trade, profession, place or field, time plays an extremely crucial role in everyone's life. So giving the proper importance to time by keeping close eye on the productivity and progress, one can quite effectively monitor the performance and take the necessary steps to archive their goal.
This is where time tracking applications are significantly useful. It could be easily be integrated to all the offices and other work-places and one can have the facility of the time tracking. These applications will be helping you to keep a track of the employees as by what time they are entering the office and by what time they are leaving.Time tracking applications will be helping you to stay focused on your work schedule, will be helping you to be much more organized. You will be having to do the same work again and again and thus you have to be doing the same work the next day again.
We have gone through plenty of time tracking apps and came up with these extremely useful 8 apps which have the all required features that can meet your purpose quite efficiently.
Here are the some extremely useful apps that could come handy for you.
Hubstaff
Timely
Toggl
Hours Time Tracking
Hours Keeper Pro
TimeWerks Pro Billing
ATracker
Qlaqs TimeSheet Pro
#1

Hubstaff:
If you are having a small business organization or any large organization then you can be using the Hubstaff application. This Hubstaff application will be having online Timesheets and some other project management tools that will be helping you to manage your time. It has quite a simple interface to run this app. Name and start a project and it starts working on the background keeping the track of the time. You are free to pause anytime you want to take a break and resume at your will. Assessment are always ready whenever you want it to present.
Pro:
Location tracking tool ( GPS)
You can manage project at your own will
Quite efficient to save time and money
CLOUD-BASED Facility enabled
Cons: ( According to the use feedback)
Sign in problem- It shows wrong id or password despite of repetitive attempts
Sign in failed despite of frequent attempts with correct email and password it shows wrong email or password.
Download app
#2

 Timely:
Timely is a simple and yet effective and beautiful way to keep a track of the time that you spend on completing the tasks and the projects that you have been provided to do. This application that is mainly ment for the iOS and Google Play store users can be also helping you to plan ahead as to how much time you would be spending in the upcoming projects that are up on the way. This completely automatic time tracking app could easily be your savior to do project according to the time schedule.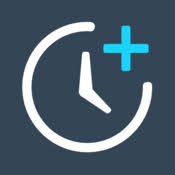 Pro:
Simple user friendly interface
Real time desktop version enabled
Can be Organized hours into projects
Cons:
Email recolonization issue happens to take place sometimes.
Download app
What makes up a Timesheet?
these are designed to capture and track the growth of the team for the Business undertaking. Timesheets can be used by the group and as a result, the workload will also be felt less. Timesheets can be accessed by the Team Leader or the head of the company so that to keep a track of the work that you are doing during the working hours. The works that you have been doing up in the Timesheets will be telling the Heads as to what work you have been doing.
The timesheets are being provided with rows and columns which depicts the calendar days where you will be able to note down as to what work you have completed for that particular day or so. writing of some comments or uploading of any pictures or documents can be done in the columns reserved for such.
#3

 Toggl:
Toggl is the leading timesheet application that will be allowing you to track long working hours. You can be using the timer and get reports based on the usage of the time. This useful timer logger apps is quite handy to manage project basis core functionality. Project could be customized according to the time period and priority. Visualization of the data in app version compared to desktop app is quite acceptable as well.
Pro :
Quite a vast array of impressive features
Beautiful and comprehensively user friendly
Cons:
Crashing issue
limited number of widgets
Download app
#4

Hours Time Tracking:
This extremely popular iOS is has almost every required features that a time tracking apps should have. Projects could be divided into multiple time section and watch syncing is quite great. Relatively less complicate compare to other apps
Pros:
Auto tracking time in the phone could be manually enabled.
Different useful features which could be easily integrated to the project
Cons:
Totals by specific date ranges (weekly, monthly, etc) is not available
Download app
How Timesheet app could easily replace calendar app and meeting scheduler tool. 
Time management is one of the important thing which should be done precisely in order to complete task in time. It is applicable for everyone regardless of businessman or service holder. And from a company's point of view, having an efficient time management software or app can give them the wings to track all employees performance, project analysis, program schedule, hourly rate calculation,  Monthly or weekly agenda and much more.
In order to schedule time we basically use calendar app or meeting scheduler tool which are quite helpful to create our own project goals. But, unfortunately they do not provide how we have spent time of different projects, what was the time allocation ratio, how did we perform according to the time allocation ratio neither they show data analysis of the time projection. These are the key elements to acquire to analyse how we performed and figure out what should be done in order to be more productive in terms of time management. This is where Timesheet apps could be a game changer for your. They can efficiently create/make tag projects, generate project reports in terms of time allocation, export data in CVS form if needed and export to an invoicing tool if you wish to make one.
#5

 Hours Keeper Pro
An application that is only available for those people who are the ios users. This application will be helping you to time track of the hours that you spend and then also calculate the earnings that you have done. You extra time that you spend in the office and the time that you have your break is also been calculated. When the earnings have been made, you can be than having your earnings calculated and then generate the invoice and this invoice can be sent to the people whom it is meant to be sent.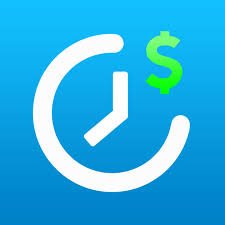 Pros:
Sleek useful Well designed, Quite easy to use along with intuitive interface.
Ready made Weekly and monthly timesheet to be used
Reports of earning could be generated
Billing and payment tracking (Integrated)
Data could be Exported as CSV
Data can be Sync in all your devices
Cons:
Lack of facility to customize invoice
Need some minor tweaking in terms of Invoice generation
Download app
#6

 TimeWerks Pro Billing

(Paid – $9)
This application will be helping you to focus only on time tracking and look after the clients and the projects that you have undertaken. You will also be able to bill your customers, send PDF files to other persons which might contain some invoice quotations. Timewerks Pro Billing By Sorth LLC is one of the most preferred apps for iOS users for over the years and now they have bought the paid version of this amazing app.
Pro:
Custom Invoice Logo can be used
Task Timer could be enabled for each project
Data could be entered and stored in the device without internet connection
Payment could be accepted through credit card via integration with Credit Card Terminal
Cons:
User interface could be less complected
Download app
#7

 ATracker
ATracker is a clean and minimalist way to track the daily routine tasks, the different homemaking tasks that you are having. If you need to be feeding the baby of yours timely then you can be also using this application to track of the time as to when and when you have to be feeding the infant. This elegant minimalist app with easy user interface could easily meet all your needs regarding time management. ATracker offers a superb features which could create beautiful reports in pie and bar chart for different projects and tasks. It also presents the time periods for each project that assists your time spending analysis.
Pro:
CVS format data exportation is available
In build sheet – (Activities of your kids, home projects and Hobby).
Simultaneous tasks could be integrated
Cons:
Completed projects are not automatically archived and need to manually do that.
Download app
#8

 Qlaqs TimeSheet Pro

(Paid- $3.99)
With a more than 4,00,000 downloads, this application of the iTunes helps you to master your working and then time track the according to the projects and tasks that you have undertaken. The leaders can be creating different exact timesheets that will be helping you to track the customers and the employees.
Pro:
Working time list for different project.
Quite efficient tool in Time tracking for task-based projects
Cons:
It has a minor bug in in-app-purchase
Download app
Time Tracking can actually surprise you. You will be able to tackle things in a much more better fashioned as before. You will be to adjust your workload for a day or even for a longer duration of time. Managing the resources will be able to help you out to tackle all the tasks in a much more efficient manner. It will be also providing you the details as to where do a person in your company stand. If you find that he/she has been lagging behind then you can pull hi/her up by giving some tips as to how the work is to be done.